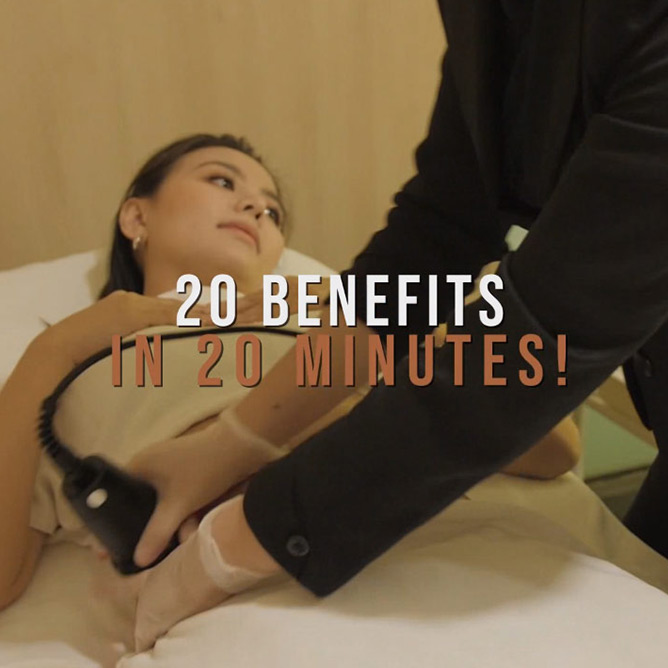 2020 Body Treatment, 2x at $78 (U.P $416)
Key Benefit: 20 wellness benefits in just 20 minutes.
Mummy Tummy Trim Treatment + Door Gift, $78 (U.P: $328)
Key Benefit: Eliminates excess body fluids and reduces water retention. Tones over stretched areas of you skin such as thighs, arms and tummy area
*Terms and Conditions
I agree and consent that my personal data provided may be collected and used for future marketing activities, in accordance with the Personal Data Protection Act 2012.
For first time female customers above 21 years old. Valid for Singaporeans, Singapore PRs & Work Permit holders with at least 6 months validity only. Strictly by appointment booking. Treatment sessions are not transferable. One trial purchase per customer. Not valid with other promotions, discounts and/or vouchers. Not exchangeable for other services and products. Each persons body requirements are different, and individual treatment procedures may differ. Valid at all Cheryl W Wellness & Weight Management outlets. Cheryl W Wellness & Weight Management reserves the right to amend any terms and conditions without prior notice.
Do note that customers with specific medical conditions or customers who have just undergone operation in the last 6 months will not be able to proceed with the treatment.
2020 Body Treatment
Achieve 20 wellness benefits in Just 20 minutes!
2020 treatment uses Multipolar RF Technology to give you 20 wellness benefits in just 20 minutes.
*Disclaimer: Treatment duration of 20 minutes excludes consultation.
1. Visible inch loss per session
2. Tones up loose skin
3. Improves collagen production
4. Wrinkle reduction
5. Improves acne scarring
6. Improves skin texture
7. Reduces pores size
8. No downtime
9. Non invasive weight loss alternative
10. Get results in 20 mins
11. Improves blood circulation and reduces fatigue
12. Pain free
13. Cellulite reduction
14. Contours and tightens post-pregnancy tummy
15. Brightens skin
16. Reduces stretchmark
17. Reduces stubborn fats
18. Energizes the body
19. Smooths and brightens skin
20. Detoxifies the body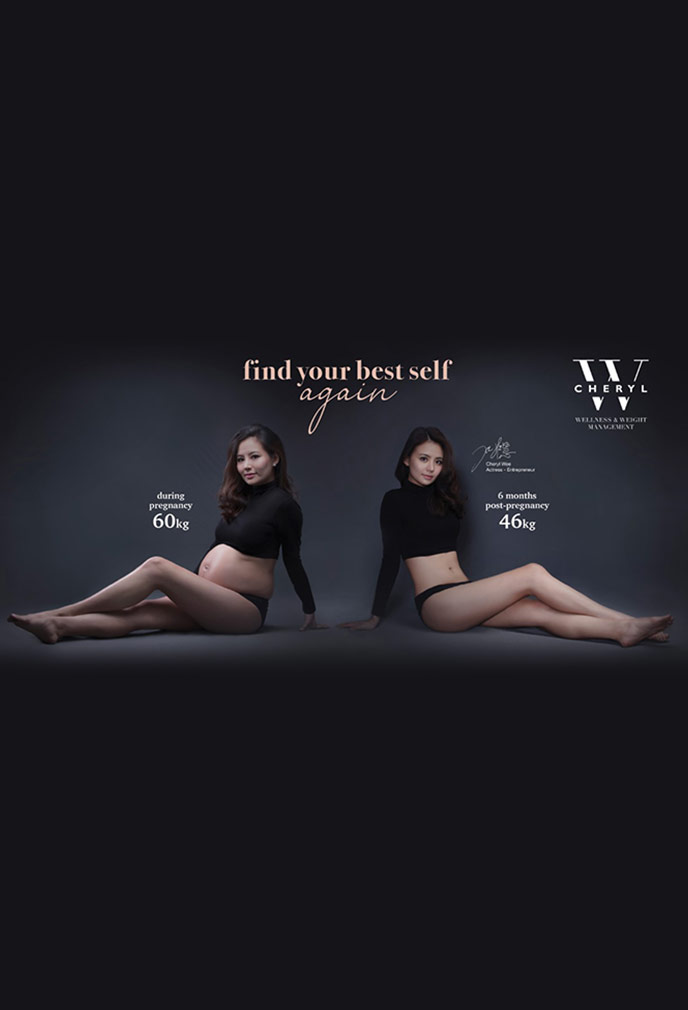 Mummy Tummy Trim Treatment
Here's Cheryl's biggest secret to post natal weight loss.
Post-natal weight loss could be especially challenging. With most of your time spent taking care of your newborn, mummies often lack the energy and time to exercise. Especially, if you are breastfeeding and recuperating, dieting is not advised. Drawing from her own experience, our founder Cheryl Wee has specially curated a treatment for mummies seeking post-natal weight loss. Besides aiding with weight loss, this treatment will help you to firm up your loose skin in your thighs, arms, buttocks and tummy area, allowing you to find your best self again.
*Mummy Tummy Trim Treatment is recommended for mummies 3 months after they given birth naturally and 6 months after caesarean birth. However, mummies can start as early as 2 months on areas such as their thighs, arms and buttocks.
Benefits
Eliminates excess body fluids and reduces water retention
Tones over stretched areas of you skin such as thighs, arms and tummy area
Helps to warm and improve blood circulation of the womb
Exfoliates dead cells and regenerates skin cells
Breaks down fats and boosts collagen to improve elasticity of the skin
Increases efficiency in removal of metabolic waste
We're not just your average weight management and wellness centre. No, we're not just your ordinary health junkie either. With our quality wellness and beauty services, we've paved the way for many people to achieve their desired body type and results in a safe, healthy way. We supply products that encourage attainable and safe weight management and only provide services that meet the highest standards of quality. For that reason, it's easy to see how and why we've won awards and awards from different institutions. Learn more about Cheryl W here and book an appointment with us today!
With millions of products delivered, discover what CHERYL W users have to say.